"THE WIC AT ROAD AMERICA"
July is here and the largest vintage race in the USA happens at Road America in Elkhart Lake, WI. Bit earlier this year, testing starts already on Tuesday, July 13th.
The Healeys first session is Thursday afternoon with more qualifying sessions until Saturday and Sunday which feature actual races. Fourintune's Jeff Johnk and Scott McQueen will be racing in group 2 along with their other MN Healey pals.
CHECK THE SCHEDULE OFTEN!!!! Things can change and it would be a shame to drive up and miss the cars you want to watch race. Historic NASCAR and Gran National cars are featured - they look huge in the photos….
The MN group always head into town for the race car concours and we will have a car making its debut Saturday night in the street car concours. Former WI AHCA club president, Mike Swanger, will be showing his Spruce Green BN1. The car will be under our tent in the paddock as well for most of the weekend. Stop By!!!!!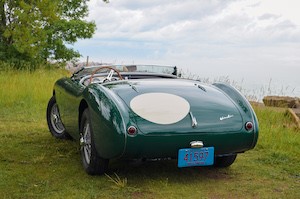 Coker's design so classic and better without bumpers!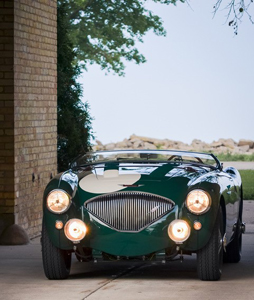 Finally finished and ready roll!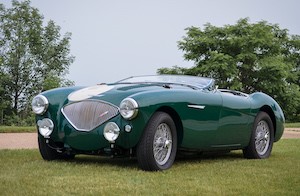 Inspired by a photo online, the customer opted for painted on roundels.